I bumped into this fella at work the other day..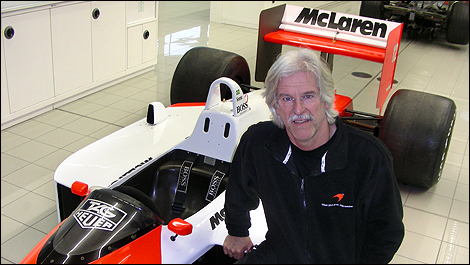 Neil Trundle F1 tweaker extrodinaire
He's the guy responsible for the tweaking of the historic collection we've got on display.
Working on a 25 year old F1 car at the moment, said he changed the injectors and it fired up first time.
Gonna run it in the parade at Bahrain or summat next season.
Pic and that from here
F1: McLaren's impressive Historic car collection