Wanted one of these for a while now after reading about it in a camera magazine.
The Kalimar Action Shot 16.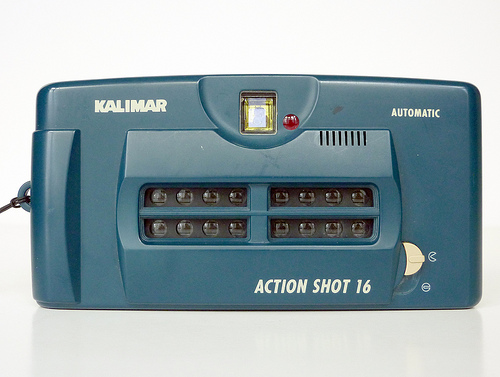 16 lenses take 16 small pictures on 2 frames of 35mm film over a 2 second period, originally designed and marketed for golfers to analyze their swing.
I've had a search on ebay going, I was excited when I saw one pop up, until I saw the price.
Action Shot 16 on ebay
A bit like my
Lomo Action Sampler
but with 4 times as many lenses.